Recycled Aggregates
Through the process of crushing used concrete and asphalt from demolition projects then crushed down, what was once a former building, road, or sidewalk can be given new life in the form of a recycled aggregate base material.  This recycled product can be used as a base in foundations and building roads.
Kolberg-Pioneer Horizontal Impact Crusher
The 4250 CC Track Mounted Crusher runs on a 400 HP Cummins Diesel and crushes up to 400 tons per hour. Chunks of used asphalt waste and demo concrete up to 3 feet can be tossed in the hopper and crushed down to less than 1 inch in just a short matter of minutes. This portable unit is transported to jobsites via tractor-trailer units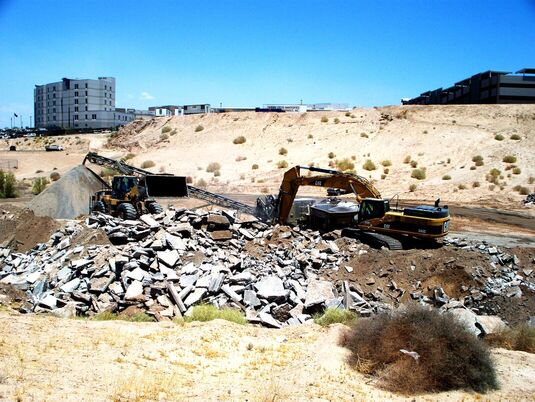 Concrete Reclaimer System
Unused, wet concrete is often returned to the plants. BLT takes a green approach in reusing as much as the unused concrete as possible by dumping the wet concrete into the Concrete Reclaimer System. This process involves the mixer truck unloading the product into a hopper which washes and separates the aggregates by size. This washed aggregate is then reused in new concrete. The remaining concrete mix is then watered down and and reused on non-spec jobs.  The cycle of reusing material conserves natural resources and saves landfill space.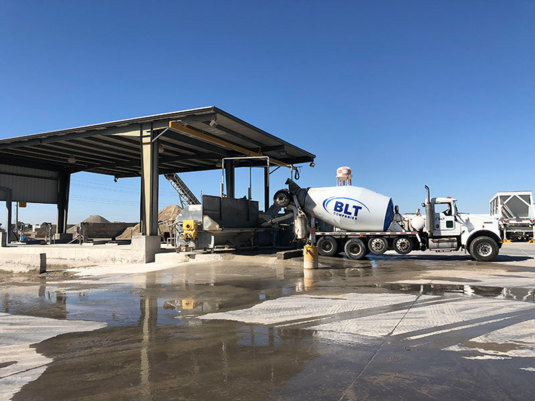 Concrete Blocks
Yet another product generated from unused, wet concrete are inter-locking blocks. These ecology blocks are used as barriers, retaining walls, containment structures, stabilization, and landscaping.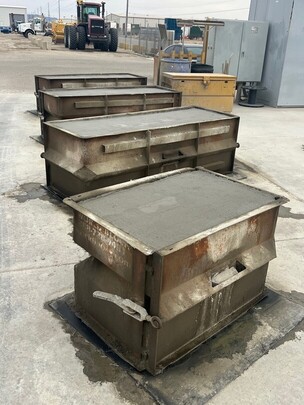 These blocks are available in two sizes.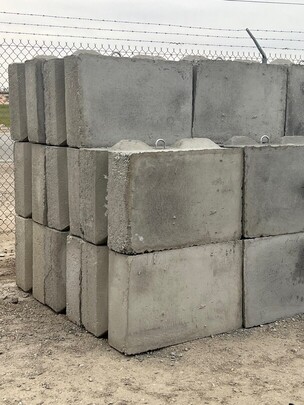 Small - 2'x2'x3' - 2000 lbs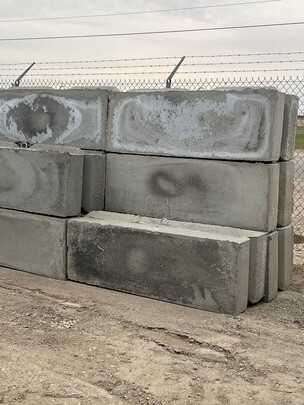 Large - 2'x2'x6' - 4000 lbs